If you can manage a speedy turnaround, I can promise homemade goodies when we next meet. Right now I need a guinea pig for my winter version of a strawberry sandwich and banana cookies. I've got the ginger snap goodies down!

Comment if you're willing and I'll PM you the deets and email the fic when I finally make it home.
So, yuletide submissions are due Sunday (I'm nearly finished, when you see it you'll understand why I'm still working up to the deadline). I desperately need someone to check spelling and grammar, I'll take the blame for characterisation and such, but this thing needs a desperate spell check. It's not very long, less than 3k (this may be culled over the next few hours or expanded slightly).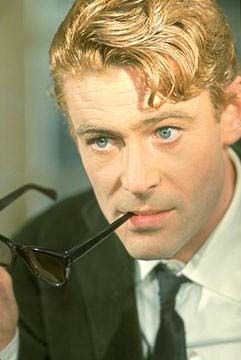 A proper Celtic hellraiser, he squeezed every drop of enjoyment out of his life and work, even if he didn't always gain tremendous critical plaudits. He enjoyed himself, and many drinks, and that was what mattered.
He glowed as Lawrence of Arabia, amazing to think it was his Hollywood debut and that he didn't win an Oscar for it!
Like his great friend, and fellow hellraiser, Richard Burton, he was Oscar-nominated multiple times but never actually won, only ever gaining an honourary one. He almost refused it, writing to the Academy to tell them that he still had the time to 'win the lovely bugger outright.' Sadly, he never did.
He was literally a legend, expressively awesome on stage and screen, and so many people have had lovely things to say about him, what good company he was, how talented he was, how loved. He was Peter O'Toole and frankly, the very thought of him makes me smile.
Current Mood:

thoughtful
I've got some Christmas cards left if anyone still wants a Christmas card who hasn't told me they wanted one. If you do just send me a message with your address.


Also yesterday we went to the cinema to watch Frozen, and despite the horrific Italian dubbing (really the stuff of nightmares), I enjoyed it a lot. There were some things I didn't like (a couple of plot holes here and there), and many times it looked like they had just run out of money (weird animation mistakes, the princesses' faces looked exactly the same, very cramped shots for a story that asked for epic, swooping camera motions), but it was finally a story about siblings, about sisters, and it had a plot twist towards the end that made my jaw drop in shock. And the soundtrack was really beautiful, even with the horrid dubbing.

Seriously, the italian voices were unbelievably bad. At times it felt like my brain was trying to escape through my ears. I can't believe that we've fallen so far, we used to be so good. I won't even link you to a clip here, because I love you all and don't want you to endure that pain.

Anyway! It's time to get ready, so see you on the flip side of the safety demonstration - ciao! ;)
Obligatory goodbye post, I'm leaving in a couple of hours for a long trip to my aunt's place. There'll be presents, good food, and a lot of great family time. Obviously, I was so nervous I only slept a couple of hours last night (and considering the sun hasn't risen yet, it's still tonight, I guess), but now I'm all energetic and vibrating and I can't wait to start. I'm packed, I have a huge bag full of xmas presents that's bigger than my suitcase, I'm all set! \o/
Current Mood:

energetic

Current Music:

level up - vienna teng
Welcome to Night Vale
did a live show in Brooklyn. They performed a revised version of "Condos" that featured more Carlos as last night's performance was also the debut of a new Carlos.
(
Spoilers for Condos, Version 1
Collapse
)
Catch some clips
HERE
.
Last night the talented cast and crew of

cantarina
asked me to discuss, "Everything you love about either Sleepy Hollow or podfic"
(
LET ME INTRODUCE YOU TO LT. ABBIE MILLS
Collapse
)
The ever-lovely
The worst.
On the other hand, I am now officially on Christmas vacation from work. A whole week and a half of not caring about things! Wooohoo! And maybe getting the time and the brainspace to really focus on this project. And maybe playing too many video games!
This entry was originally posted at http://thedeadparrot.dreamwidth.org/538955.html. You can comment there using OpenID or you can comment here if you prefer. :)
comments there
Ugh, writing in first person is the worst.


Saw Community's Joel McHale at The Grove yesterday while shopping. He's really tall.

Went to Big 5 today to look at some gift ideas and saw a lady buying a bow!

Also saw The Hobbit. Overall, I enjoyed it, though I definitely liked some changes better than others (ie., I was disappointed with this Beorn, but idec, I like Tauriel and Bard). The Smaug sequences were beautiful. KEEP CHEWING ALL THE SCENERY LEE PACE! In conclusion, Legolas/Gimli 4EVA!

Watching the new season of The Sing-Off. The groups I liked best from the beginning--Home Free, Vocal Rush and Ten--are the last three standing, so it's all good.

Now I'm going to get under the covers and watch some Kings hockey. Maybe I'll make some hot chocolate with whipped cream between periods. Ooooooooooooo.
Christmas shopping: CRUSHED IT.